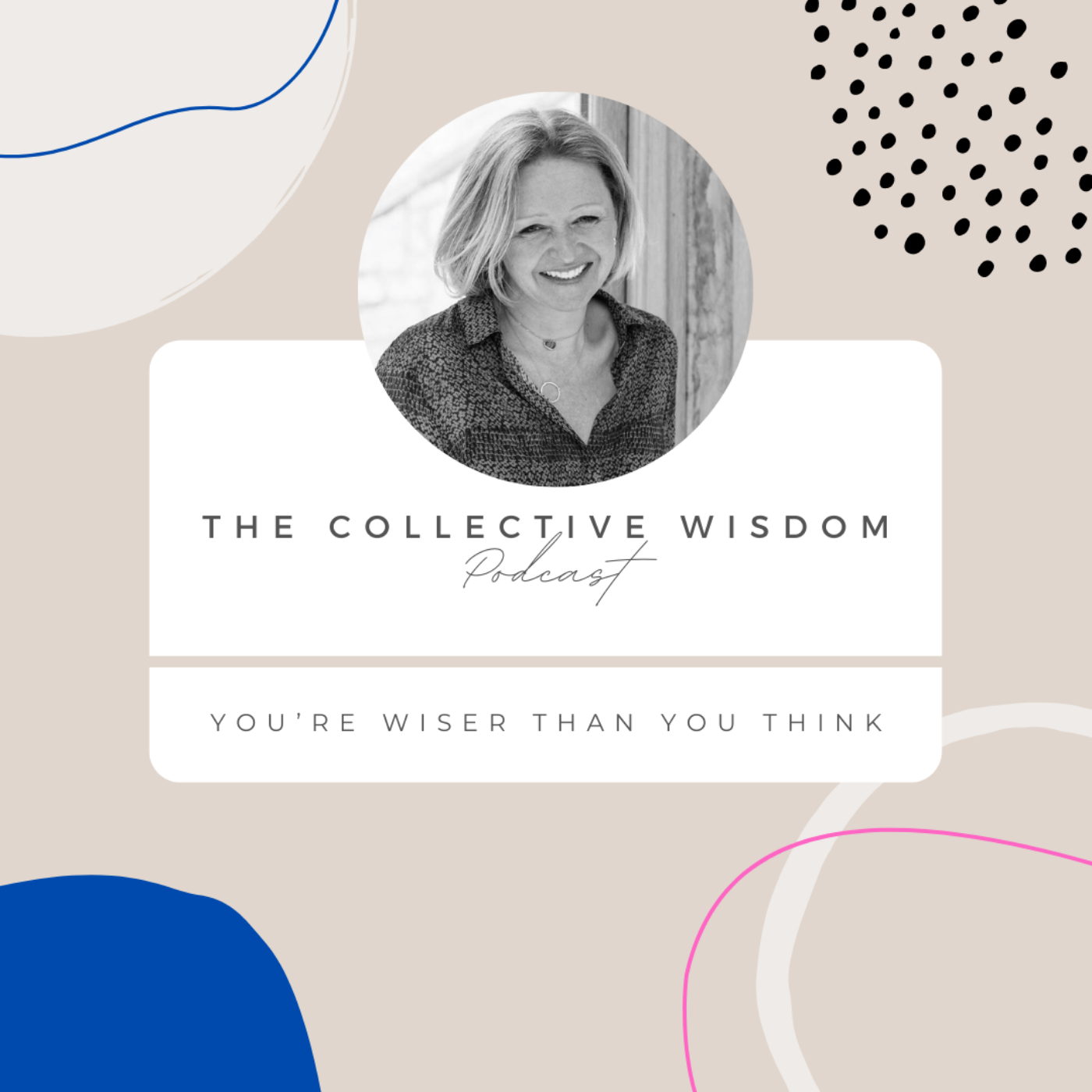 Hey there, my wise friends and welcome to Episode 34 of The Collective Wisdom Podcast. I've got a really special guest for you today. And this one's quite personal because Dr. Rebecca Lewis is actually someone who has helped me to navigate through the menopause. She has very kindly agreed to come and share the wealth of knowledge and wisdom that she has about the menopause, and managing the huge array of symptoms that can be part of it. I count myself as being very lucky that a few years ago, when I was talking to my friend Cat, I was just describing this kind of flatness and apathy and lack of get up and go, that I just thought that was part of life. And she said, have we had the menopause conversation yet? It was so far off my radar. And then she sent me a link to Liz Earle's Podcast, where Liz was interviewing Dr. Louise Newson, who was a GP at the time working in a clinic in Birmingham and specialising in the menopause. In the interview, she described the range of not only physical, but also mental symptoms that can be experienced by women as their oestrogen levels decrease. And it was the first time that I'd even considered that the way I was feeling might be hormonal rather than just the way life is. By bringing this conversation into the open, Louise and Rebecca and the team have ensured that as many women as possible will get the help that they need. And I wanted to share this with you because even if you might not be affected directly, there's probably someone in your life whether it's your mum or a partner or a friend, who may well be finding themselves suffering in a similar way. And if any of this resonates, I'm hoping that just as Cat was such a great friend to me, I can be that friend for you.
Dr. Rebecca Lewis - Newson Health - https://www.newsonhealth.co.uk/about/team/dr-rebecca-lewis
The Balance App - Help for a healthy menopause - https://balance-app.com/
The Menopause Doctor website - https://www.menopausedoctor.co.uk/
Louise Newson The Menopause Doctor on Instagram - https://www.instagram.com/menopause_doctor/?hl=en
Channel 4 Documentary - Davina Macall: Sex, Myths and the Menopause - https://www.channel4.com/programmes/davina-mccall-sex-myths-and-the-menopause
Song:  'Crow' by Bear's Den
Wisdom: Don't suffer in silence with your menopausal symptoms. There is help out there.